Bliss is...
♥ Sewing a new zipper pouch in your favorite fabric and having it come out perfectly.
♥ Atlantic Coast Thunderstorms
♥ Green Tea with lemon wedge.
♥ Finding a wonderful new read. I like manga, but I've never been as taken with a graphic novel as I have been with
Solanin
. A real tearjerker. It gave me goosebumps quite a few times.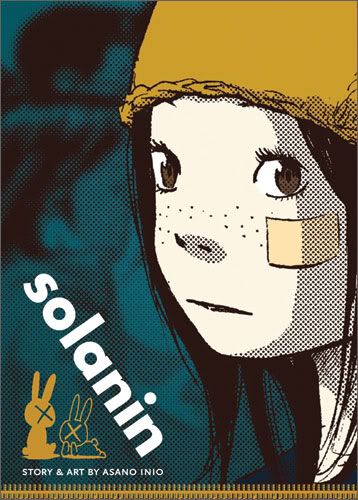 ♥ Receiving small treats in the mail. Today I received a tiny yellow rainboot planter that I can grow chamomile in and a book on how to make yummy healthy bento boxes. It brightened my day. I can't wait for my plant to grow! It's for people who aren't gifted with green thumbs and are just learning how to care for plants. I have been spritzing it with water very attentively, like the instructions say. As soon as it germinates, I'll put it in a sunny spots!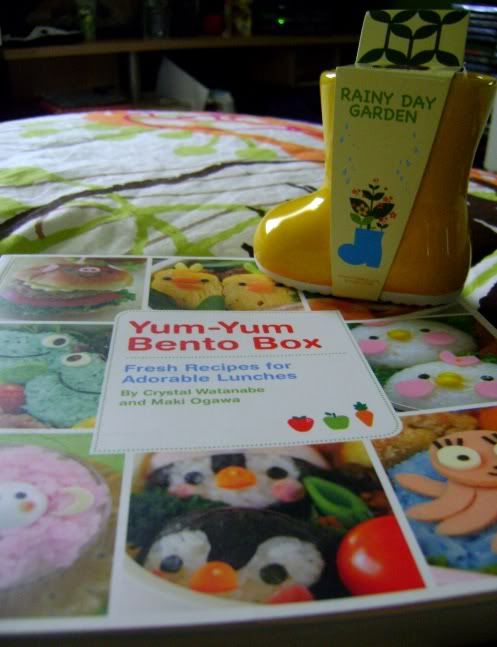 (Expect some posts of my bento boxes soon. Bento is crafting, kinda... right?!)
♥ Eating super sweet overipe plums and having the fruit juice all over your face and hands.
♥ Having a friend make you a super cute blog header when you have a graphic art block. Thank you, Monda! Be sure to check out her amazing
Strawberry Time
blog. Strawberries are bliss too, you know.
Let's all be grateful and happy for our bliss today.